The team that manages the Aescap funds consists of many people including a risk, compliance and ESG officer. Below you find the investment team of the funds.
Patrick Krol, Portfolio Manager
Patrick has been an investor in public biotech companies for over 35 years. During his time as a Managing & General Partner at Aescap Venture, which he joined in 2005, he decided he wanted to change. Investing in public instead of private biotech companies. This because a study showed that returns in public biotech companies are better than in private ones. Given the value inflection point of a biotech is realised after many years and huge investments, at which most companies have already gone public to raise the necessary capital. Patrick acted as a board director of 10 biotech and medical diagnostics companies and today is on the board of Sairopa B.V..
From 1995 to 2004 Patrick was Managing Director of Firm United Healthcare B.V., a consultancy company that provided market research, strategy and communication advice to the biotech/life sciences industry. During the 9 years Patrick led the company, it became a market leader on the European continent and advised over 35 public pharma and biotech companies on how to successfully market products and grow sales. He currently applies his expertise to successfully select and guide Aescap's investments.
Patrick studied physiotherapy, followed by business administration. Later in his career he completed an executive MBA from LMS.
Michaël Mellink, Investment Partner
Michaël joined Aescap as Investment Partner in 2021. He worked in senior commercial and management positions at big pharma Eli Lilly before he became the General Manager for the Benelux operations at Cephalon, a U.S. biopharmaceutical company. In this position he also had responsibilities in the European business development team.
He was a Senior Partner of the global life sciences practice at one of the global leading executive search firms in the biotech sector, Odgers Berndtson. He advised clients on board- and senior-level appointments for pharma, biotech, medtech and service companies and worked across international markets and a broad range of companies in the industry. Michaël holds a Bachelor's degree in physiotherapy and has studied orthopaedic medicine.
Paolo del Bufalo, Senior Analyst
Paolo obtained a Bachelor's degree in Chemistry at La Sapienza University of Rome after which he completed two Master tracks at Leiden University, one in Chemical Biology Research and one in Science Based Business. Throughout his academic research career he focused on supramolecular chemistry and photochemistry for applications in medicinal chemistry. During his business studies, he learned to combine his scientific background with business aspects, with a focus on value investing. Paolo joined Aescap as an Analyst in 2018.
Etienne Daher, Senior Analyst
Etienne holds a Pharm.D from the University of Grenoble Alpes and an advanced Master in Corporate Strategy and Management from ESSEC Business School in Paris. Etienne started his career as an Analyst intern for Merck Ventures in Amsterdam. After which he joined the French Sovereign Wealth Fund (Bpifrance) in Paris as a Consultant where he provided operational and strategic support to biotech, medtech and digital health companies in the investment portfolio of Bpifrance. He then moved on to become Chief of Staff at Sensorion, a company developing gene therapies. Etienne joined Aescap as an Analyst in June 2021.
Jack Brouwer, Analyst
Jack received his Bachelor's degree in Biomedical Sciences from the Vrije Universiteit in Amsterdam with a Minor in Neurology and then went on to do a Master in Biomedical Sciences at Leiden University with a specialization in Science Based Business. His academic research focused on the pathophysiology of atherosclerosis in the aorta. Jack combines his biomedical knowledge with his specialization in business to find the most interesting investment cases for Aescap. Jack joined Aescap as an Analyst in February 2023.
Pien Kiliaan, Analyst
Pien studied College of Pharmaceutical Sciences at Utrecht University during which she performed an academic research on allergy and followed a minor in entrepreneurship. She then went on to do a master in Bio-Pharmaceutical Sciences with a Business Specialization at Leiden University. During her academic research she focused on aging in atherosclerosis. During her business studies she combined her immunology knowledge with business topics within the pharmaceutical industry. Pien joined Aescap as an Analyst in January 2023.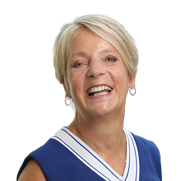 José Geurten, Head of Investor Relations
José Geurten joined as Head of Investor Relations in April 2023. She has substantial Asset Management knowledge and has been working in investor relations for a long time. José worked for 4,5 years at Fidelity International and 3,5 at BMO Global Asset Management (now Columbia Threadneedle Investments). Before that, she worked in the financial industry at Rabobank and InsingerGilissen. She also has a wealth of experience in consulting, tourism, and IT
Bo Jesper Hansen, Portfolio Advisor
Bo Jesper, M.D., Ph.D. was the Executive Chairman of the Board of SOBI AB (Swedish Orphan Biovitrum AB) until 2016 and was appointed Deputy Chairman of the Board in 2022. SOBI is a biotech company listed on the Swedish stock exchange and had a market capitalization of around € 6 billion as the end of 2022. He is Chairman of Karolinska Development AB and also Chairman of the biotech company Orphazyme ApS. Bo Jesper served as CEO and President to the Board of Swedish Orphan International (1998-2010) until the merger with Biovitrum, forming Swedish Orphan Biovitrum. He then became the company's executive chairman. He also was non-executive Director of Gambro until its acquisition by Baxter, as well as of Zymenex, until its acquisition by Chiesi. Bo Jesper was the Executive Chairman of Ablynx until its acquisition by Sanofi, as well as of Topotarget and in this role led the merger with BioAlliance forming OnXeo. He founded Scandinavian Medical Research during which he served as Medical Advisor for the multinationals Synthélabo, Pfizer, Pharmacia and Yamanouchi Pharmaceutical. He has also been a board member with the companies TopoTarget A/S, CMC AB, MipSalus Aps, Kontrast AB, Hyperion Therapeutics, Inc. Newron Pharmaceuticals S.p.A, Novagali Pharma S.A. and Vivolution A/S.
Bo Jesper has an extensive knowledge within clinical study design, regulatory, pharmacovigilance, and business development. He has an M.D. in Urology and a PhD from the University of Copenhagen. Patrick and Bo Jesper first met in 2012 as members of the supervisory board of biotech company Orphazyme S.p.A.
Fred Oudshoorn, Portfolio Advisor
Fred is the founder and Managing Director of Jonghoud BV, an investment firm in, amongst others, equity of private and listed healthcare companies. As a Pharmacist he built a chain of 40 pharmacies "De Vier Vijzels" which was later acquired by Alliance Unichem. He is also a founder of MediZorg, the former Chairman of Sinensis Laboratoria and Supervisory Board Member of Kadans and Kadans Science Partners. Patrick and Fred first met in their function as supervisory board members back in 2012 and soon discovered their mutual activities in investing in public innovative medical companies.
Gert Hoogland, Portfolio Advisor
Gert, M.D., MBA (INSEAD) is a pharmaceutical executive with deep operational experience. He began his career in 1982 as Medical Advisor to Organon NV in Oss, The Netherlands, followed by CEO positions for Schering AG in New Zealand and South Africa. He then founded Pharmaplan Pty Ltd in Johannesburg, which became the leading specialty pharma distributor in Africa representing biotech companies like Biogen, Bracco, Recordati, Ipsen, Genzyme and Shire. After the sale of this company to the Canadian Specialty Pharma company Paladin Inc. Gert relocated to Zurich to start HealthCrest AG, a healthcare investment and consulting company. He has initiated investments in many private and public healthcare companies, geographically encompassing Europe, India, China, the US and Africa and is Board Member of many of these portfolio companies. Patrick and Gert first met in 2013 as investors in i-Optics BV.
The Team